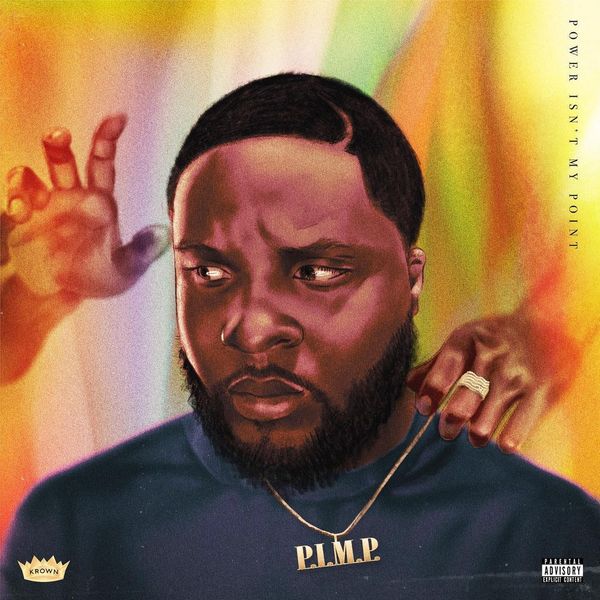 Phoenix AZ, vocalist Emmitt Dupree is the soul of the desert. The 25 year old PayDay alumni, just dropped a new EP called Power Isn't My Point. Siting modern hip-hop and R&B greats such as Frank Ocean and Andre 3000 as influences, Dupree lets the listener into his view on love, lust, and navigating the challenges making it as an independent artist. PayDay caught up with Dupree to discuss the making of this 10-track project, and the music scene in his hometown. 
The project includes production from Knocktimus Prime, Domwithdaheat, Charley Brown, Verbboutthat & Donato & Dillygotitbumpin (YouTube producer). There are guest appearances from Jaywop, Gurl, and Dali.
 Interview conducted & written by Dylan Fleming (@DylanisPALM)  for PayDay. 
What inspired the title "power isn't my point?" 
The title was inspired by the current state of being that were in & the relationship between America & its minorities being led by profit, also the approach I'm taking regardless of the opposing side of my argument being more about power & profit. The person with real power isn't the one that clings onto it I.E the people. 
What's it like being an artist out of Arizona? 
It's interesting because the outlets that push artists are being formed now which means the developments have been only more recent. I've been doing music for 8-9 years so beforehand it used to feel like it wasn't supportive enough of a Hip-hop scene however, I commend everyone here for the growth we're finally starting to see and I can finally say that it's starting to become a hub for an artist and in a few it'll be a well oiled machine. 
Perhaps the most intriguing part of the project is the "Heaven by 2 Inches" (Outro) which samples the classic, "If I Ruled the World (Imagine That)" from Nas and Lauryn Hill. "Take Your Word" (ft. Gurl) is a one of a kind smooth duet with a jazz and R&B vibe, to last through the ages. The rest of the project drifts between, boombap, trap, and R&B, showing Dupree's versatility in style. This is west coast player music with a sensitive side to it. 
If you like: Brent Fiyaz, Bryson Tiller