To say J. Lately is staying productive in 2021 would be a major understatement. The rapper who is a native of Sebastopol, CA dropped an album titled Winnebago this March and is already gearing up to release another project called Bodega. His laid-back California sound is perfect to light up some sticky green to and just let go! But 2021 wouldn't be complete for J.Lately without gracing the stage at PayDay LA on August 31st at Resident. In between collaborating with independent hip-hop power players like The Grouch of Living Legends, Fashawn, Dizzy Wright, and Gavlyn just to name a few, J. Lately caught up with PayDay to speak on all he has going on. 
Interview conducted & written by Dylan Fleming (@DylanisPALM)  for PayDay. 
Tell us about your upcoming project Bodega!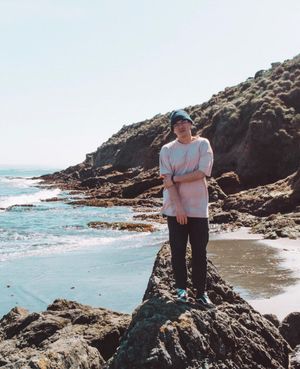 The Bodega album is named after this small town called Bodega Bay on the Northern California coast, like 30 minutes away from the town where I grew up. It used to represent a kind of freedom to us in our teens. It was that place we could drive out to and smoke, drink, have a bonfire, hook up with girls, and just be free from the watch of school or parents or anything. West Coast Trey, who produced 8 tracks on the album, recently built a studio out by the water right by Bodega Bay. That's where I wrote a lot of this album, and a lot of it was done during lockdown. So during that time, it was this place that allowed me a sense of freedom again and really allowed me a chance to reconnect with myself. 
What excites you the most about performing at PayDayLA? 
In general, I'm just excited whenever I get to perform, and especially now since this will be my first show back prior to the pandemic. But more specifically, I've been watching what Prez and everyone have been doing with PayDay now for a minute, and it's always something I wanted to be a part of. I know hella artists who have performed at it and I can just tell by what I've seen that it's the type of crowd/event that appreciates authenticity and skill over just flash and flare. Plus, as an artist from the Bay Area, it's always important to me that I can go to LA and connect with folks out there. 
What's your message behind the music? 
I think it's something like "feel comfortable being yourself, go hella hard at what it is you truly want to do with yourself and don't trip on other people too hard while you're doing it". I'm always figuring that part out though as I try to figure out myself and this world more and more.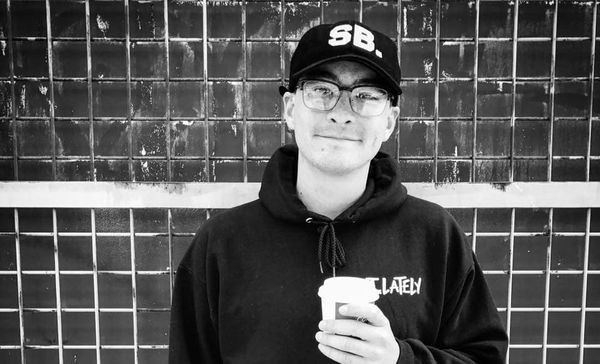 The new album from J.Lately, "BODEGA" is available August 27th on all streaming services and at http://justlatelymusic.com. Watch him perform live on the next PayDay LA event August 31st, 2021at 9pm at Resident (428 s. Hewitt st., LA, CA, 90013). Grab your tix here.
​​​​​​