AJ, the One is a sultry songstress out of Inglewood, CA bringing new life to the PayDay stage this Tuesday August 31st. The rapper and songwriter tapped in with us to explain how she grew up in different areas of California, her journey into rap through poetry and open mic performances, and her admiration for whole landscape of L.A. rap.
Interview conducted & written by Dylan Fleming (@DylanisPALM)  for PayDay. 
What's your hometown? 
Inglewood, CA born & raised. 
Graduated from Inglewood High & went straight to Oakland with my moms side of the family where I discovered my identity, artistry & sound. My city is what gave me my soul & courage to move through the world with this ease, confidence & wisdom. I scream Inglewood from the tallest tower!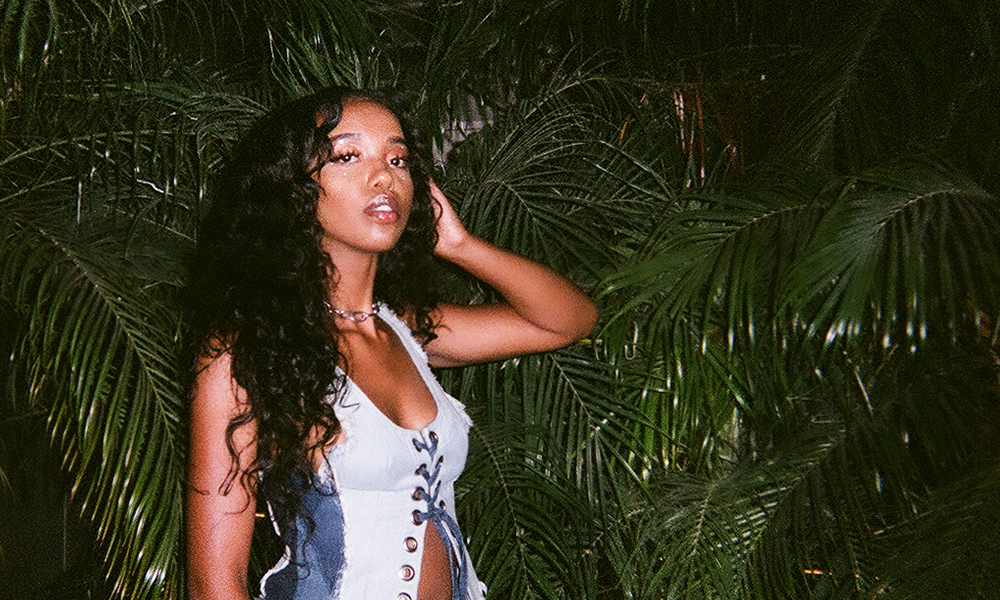 How did you get started making music? 
I been a poet and performance artist since forever. 
I started rocking out at open mic shows throughout LA & the Bay using rhythmic instrumentation & spoken word to express my passion pain & pleasures. It was hella fun & pure building community around Black liberation, hood healing, free thought, anti-gender violence, fluidity & the erotic. 
Sooner or later that spoken word & rhythmic instrumentation shifted to big beats & pure bars! I got accepted into UC Berkeley & decided to share my rhymes with a few friends. Few friends turned into a lot of them & once the campus caught on, it was up! I started collaborating with peers, opened for Rico Nasty, E40, Smino, Willow Smith, among a few & connected with a bunch of other talented creatives in & outside of the music world. 
I was in school when I got the call to be on Rhythm & Flow Netflix as one of the top 30. 
What are 3-4 influential artists of yours? 
I'm so heavily influenced by the LA rap scene. 
80% of my catalogue was LA rap for half my life from K Dot, PAC Div, Nipsey Hussle & Dom Kennedy to more of the rowdy side of me on my RJMRLA, YG sh*t. Overall I appreciate LA artists who push the mold, let loose & just love/appreciate the craft like I do. Shout out Tyler, Keem & the other LA underdogs conquering the scene & doing it different. 
Missy Elliot is an all around creative, innovator & thought leader. She spit fire while pushing the mold in gender, fashion, visuals. You never knew what to expect with Missy & she still going. For these same reasons Queen Latifah, Lil Kim & Tierra Whack. 
What does it mean to you to be performing live at PayDayLA? 
It's an honor, PayDayLA is a historical brand. I respect the organizers a lot for creating this space for us to show up & show out, even before the world really catch on. Its a lot of love there & overall just excited to rock the same stage as some of my hometown favorites. We going up, payday LA to the moon.
The latest music from AJ, The One, including "Vagina Vibe" and "Organic" is available now on ajtheone.com and on all streaming services. Watch her perform live on the next PayDay LA event August 31st, 2021at 9pm at Resident (428 s. Hewitt st., LA, CA, 90013). Grab your tix here.