Bryce Savoy is a lyricist and activist hailing from East Oakland, CA. He will be rocking the stage for PayDayLA at Resident on November 23rd. Holding a degree in Communication & Culture, w/ an emphasis on Legal Communications from Howard University, this artist has a solid foundation in education, and is ready to give back to his community. Siting greats that came before him like Nipsey Hussle, Nas, 2pac, and G Nut as influences, Bryce walks in their footsteps spreading a powerful message in his music he calls "Intelligent Town Music." 
We caught up with Bryce to discuss how he founded a non-profit organization called The Black Neighborhood, his most recent album Neighborhood Diamonds, influences and more. 
Interview conducted & written by Dylan Fleming (@DylanisPALM)  for PayDay. Photo credits: Artist own, and Van Corona respectively.
How was it growing up in East Oakland? 
Growing up in East Oakland is something I thank God for everyday. I got the opportunity to experience everything life had to offer a Young Black Male growing up in an inner city, while at the same time having positive outlets like basketball and music to help keep me grounded. My integrity, intelligence, leadership, activism, and knowledge of self all stem from the seeds that were planted growing up in my hometown. 
What's your non-profit organization "The Black Neighborhood" all about? 
The Black Neighborhood is a nationwide 501(c)(3) non-profit organization, whose mission is to build community and provide Black people with the knowledge, resources and tools to become self-sufficient members of society. We've been in operation since 2016. 
Follow us on Instagram & check out our site! 
What does your album Neighborhood Diamonds mean to you? 
Neighborhood Diamonds means alot to me for various reasons. For one, it is my first full-length project ever. As someone who has been making music since 2003, it means the world to me to finally put out a body of work I know in my heart will last for years to come. Secondly, it gave me the platform to launch the Neighborhood Diamonds community. Our mantra is "Representing Diamonds in the Rough Worldwide." There's so many other worlds that this community will exist in, music just happens to be the first. 
What's something you're currently working on? 
I'm currently in the process of finishing up my second full-length project ever, which will be out before the year ends. STAY TUNED! I'm also continuing to help expand TBN, as well as the cannabis delivery-service my mother & I run in the East Bay, Euphorium Oakland. 
What's your message behind the music? 
I make Intelligent Town Music: music that spreads the message of motivation, perseverance, & INDEPENDENCE, while weaving in the sounds I grew up listening to throughout the streets of Oakland. The only people I want listening to my music are those who truly want to be the best version of themselves and are willing to do whatever it takes to make that a reality.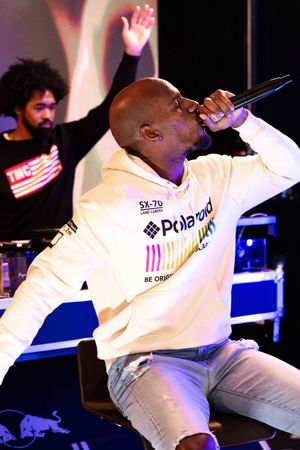 The latest music from Bryce Savoy, Neighborhood Diamonds, is available now on all streaming services. Watch him perform live on the next PayDay LA event November 23rd, 2021at 9pm at Resident (428 s. Hewitt st., LA, CA, 90013). Grab your tix here.