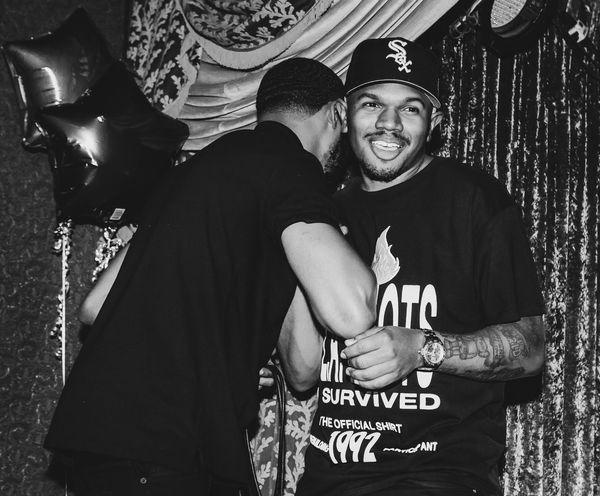 AJ SNOW IS A RAPPER THAT GREW UP IN SPRINGFIELD, ILLINOIS, AND AT TWENTY-ONE, HE RELEASED HIS FIRST PROJECT MADE BY OGS. AJ SNOW HAS A RELAXED SOUND AS HE TELLS VIVID STORIES OF EVERYDAY ADVENTURES. THAT STATEMENT IS BACKED UP BY THE RELEASE OF HIS NEW VIDEO, PLAYAS PUNCH, PRODUCED BY JULIAN AVILA. AJ'S SOUND IS INSPIRED BY THE LIKES OF DOM KENNEDY AND CURREN$Y BUT CAN BE COMPARED TO THE DELIVERY OF PREMO RICE IN MY OPINION. IN THE PAST HE HAS WORKED WITH THE LIKES OF DJ FRESH, ANTHONY DANZA, AND JOEY FATTS. AJ IS A PAYDAY ALUM AS HE PERFORMED FOR OUR TWO-YEAR ANNIVERSARY EVENT BACK IN FEBRUARY 2020 AND IS RETURNING FOR OUR UPCOMING EVENT ON THE 28TH [TICKETS AVAILABLE HERE]. I HAD A CHANCE TO FORMALLY TALK TO THE DALLAS RAPPER ABOUT HIS PLAYA MUSIC AND HIS BEGINNINGS.
Interview written and conducted by Jay Guevara (@justinhisprime). Writer for PayDay LA and @TheMSQShop
YOU WERE BORN IN DALLAS BUT MOVED OVER TO ILLINOIS AT A VERY YOUNG AGE. WHAT WERE SOME OF YOUR EARLY RAP INFLUENCES? DO YOU FEEL LIKE IF YOU WOULD HAVE STAYED IN DALLAS THAT THOSE INFLUENCES WOULD HAVE CHANGED? 
Growing up in Illinois or the Midwest itself, you get influences from all over the country. At a very young age, I remember the Biggie and 2pac beef where I heard a lot of their music. My pops used to play 8ball & MJG, UGK, DJ Quik, and Suga Free when we used to cruise. With St. Louis being an hour away from the crib, I saw the Nelly and St. Lunatics movement and how crazy it blew up. I was heavily influenced by 90s R&B music. Pops used to be up in the basement drunk slapping oldies until like three or four in the morning. I don't think my influences would have changed drastically if I grew up in Dallas. Even when Texas artists hit a run in the early 2000s I was present for that.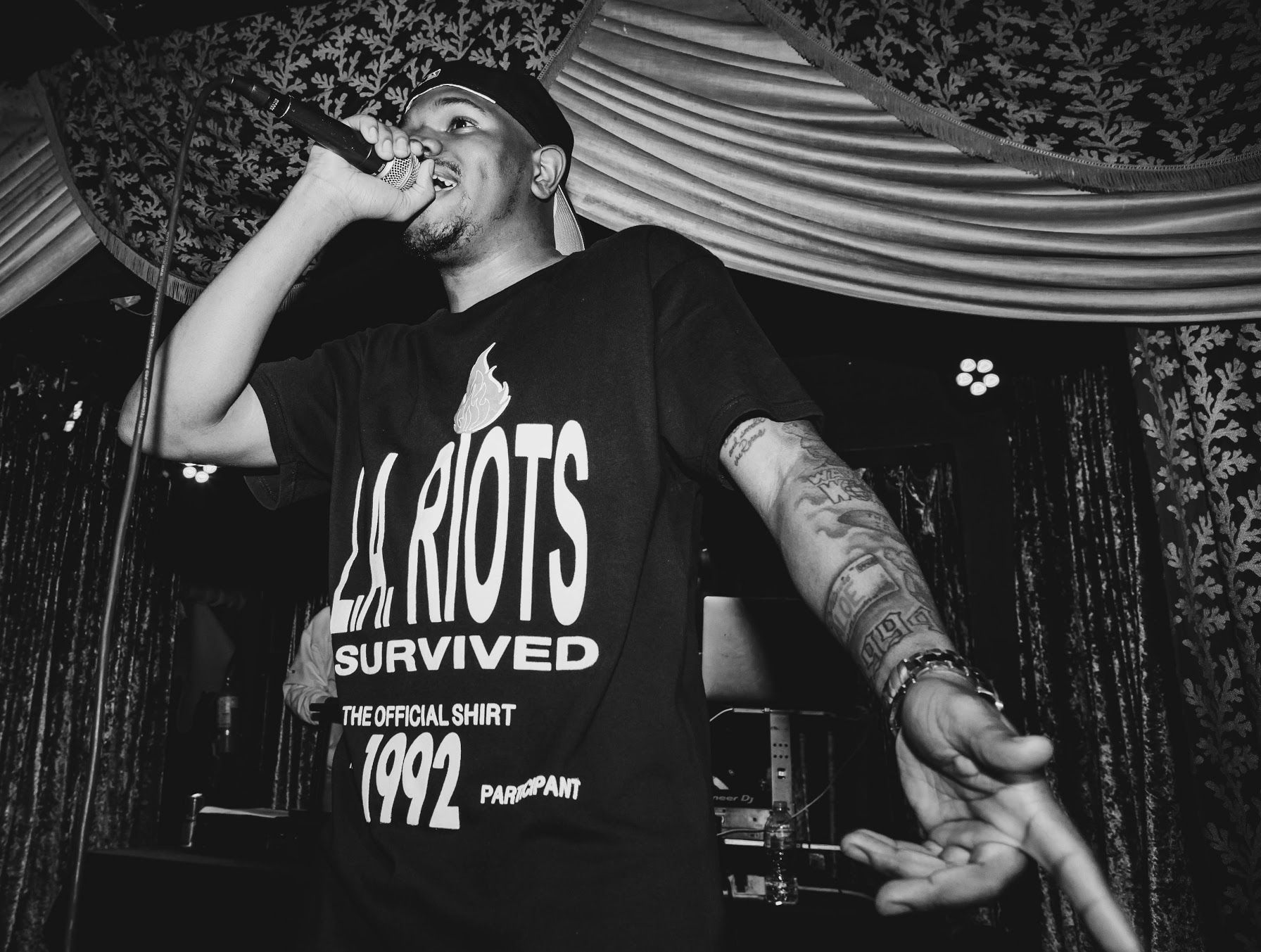 THIS YEAR, YOU RELEASED A FEW PROJECTS: DINNER AT GYPSYS, PINK CHAMPAGNE, AND MOST RECENTLY MR. FRESH. THE MR. FRESH ALBUM WAS DEDICATED TO THE NEIGHBOR OF YOUR GRANDPARENTS KNOWN AS MR. FRESH. YOU SAID ON AN INSTAGRAM POST THAT HIS LEGACY STILL LEAVES AN IMPACT TO YOU ON TODAY. HE WAS A POSITIVE CHARACTER TO SPRINGFIELD, ILLINOIS FOR HIS POSITIVE ENERGY AND POPULAR BARBERSHOP. THANK YOU, MR. FRESH IS A FITTING END TO MR. FRESH. IN THE HOOK, YOU SING "EVERY DAY WE GOING UP, PULL UP IN SOMETHING CLEAN WHEN I'M ROLLING UP. PINK CHAMPAGNE ON THE MENU WHAT I'M POURING UP. FLY LIKE THE ONES I'VE SEEN WHEN I'M GROWING UP" WHILE RAPPING ABOUT THE LIFESTYLE THAT MR. FRESH LIVED AND YOU FOLLOWING THAT SAME FORMULA. WOULD YOU EVER RETURN BACK TO SPRINGFIELD TO HAVE A SHOW DEDICATED TO MR. FRESH HIMSELF? IF SO, HOW WOULD YOU PLAN THAT SO IT CAN BE A FITTING SHOW FOR HIM? 
I don't know when I announced the album, Mr. Fresh I received a lot of love from the idea, I didn't have any words with his family or anything about the album. To do a show, it would have to be in the family's hands to do it and if they asked me to perform I would do it with no hesitation. It's a touchy subject cause you never want to step on the toes of the family when their loved ones passed away. That's why I didn't want to sell merch when the album dropped out of respect for the family.
WHAT ARE SOME PLACES THAT SOMEONE WHO VISITS DALLAS SHOULD GO TO? 
Some of my favorite places are the Zona Rona strip club, you gotta hit the strip club when you are in Dallas. Elaine's for Jamaican food is a must. Trader's Village is a big ass flea market where you can buy anything in there. Those are some of my favorite spots off top.
ON LOVE THE GAME IN THE DINNER AT GYPSY'S EP, YOU RAP ABOUT STAYING THE COURSE REGARDLESS OF THE STRUGGLES. IN THE SONG, YOU SAY "WHEN YOUR GRIND LIKE THIS, AIN'T SHIT OUT OF RANGE. BE PATIENT, SOMETIMES YOU GOTTA REARRANGE… SHIT WAS MOVING SLOW BUT I STAYED STRONG… IF YOU WANT IT, GOTTA STICK WITH IT, DON'T BE WAITING ON NOBODY, IF YOU WANT IT, YOU GOTTA GO AND GET IT…" WHEN THE FRUITS OF YOUR LABOR FINALLY BLOSSOMED, WHAT WERE SOME MOMENTS OF SUCCESS THAT TOLD YOU TO KEEP GOING? 
You gotta fall in love with the process. Everything isn't going to be sweet all the time. When you fall down you gotta be ready to pick yourself up. I don't think it was a successful moment that pushes me to keep going. It's just that I made this shit so much of my lifestyle now. What I eat, what I see, what I wear, what I hear, it all influences my raps. I feel like I work twenty-four hours a day cause everything I do influences me to record. I'm a student of the game every day I'm trying to get better.
LET'S TALK ABOUT THE CREATION OF THE MADEBYOG'S BRAND AND YOUR RELATIONSHIP WITH PRODUCER TAVARES JORDAN. WHILE PREPARING FOR THE INTERVIEW, I NOTICED TAVARES ON SONGS LIKE LOVE THE GAME, NBA ON TNT, CHAMPAGNE ON ME, AND OTHER TRACKS OF YOURS. HOW DID THE BOND BETWEEN YOU TWO BEGIN?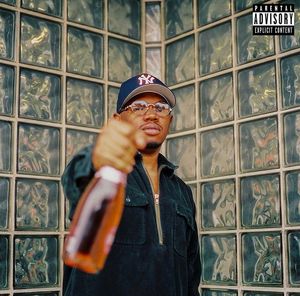 I started MADE BY OGS back in 2015 when I released my first full-length project "MADE BY OGS." I started off with the blue jean denim dad hats with the brand name on them just for album promo and people were hitting me up to purchase the hat. Since then I have been running with it. I started working with Tavaras towards the late third quarter to the early fourth quarter of 2019. He just hit me one day with some beats, I think the first record we recorded was Out of State Snow. He was consistently sending beats where I didn't need to go anywhere else for beats. I fucked with it and now the world got those classics.
HOW DO YOU FEEL ABOUT PERFORMING WITH PAYDAY LA? 
Payday LA is family. I appreciate El Prez and the Payday LA camp so much, Payday LA was the first platform to let me perform in LA. They showed hella love the first time I came down, they treat artists like stars compared to other upcoming events. No shade or anything, but I think that is what separates them from everybody else. Anytime El Prez asks me to come to perform it's all love.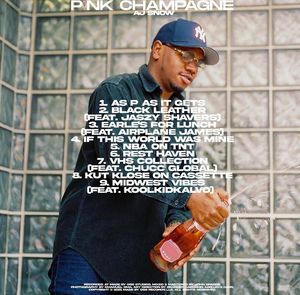 You can stream Aj's Pink Champagne EP on Spotify and follow him on all social media @ajsnow217. Catch his return performance at PayDay LA Wednesday January 19th, 2022 @ Resident. Free w/ RSVP here.